Have I mentioned how much I love to sit down and write these messages? Expressing myself and sharing with others is so grounding, freeing, and fulfilling which is exactly what's been needed as a new chapter of my life is opening.
Many years ago (9 or so), the phrase Roots Fly came to me as a what's next true Soul calling. My Akashic Guides shared with me the icon that is now the my logo, and one of the hashtags I use is #RootsFly.
All along the way, I've always known that #RootsFly would manifest both online and literally in an integrated lived experience kind of way. It is happening now. I've made it to Austin, TX, and have other travels planned beyond this.
On one of my last days in Colorado, I completed a ceremony where I: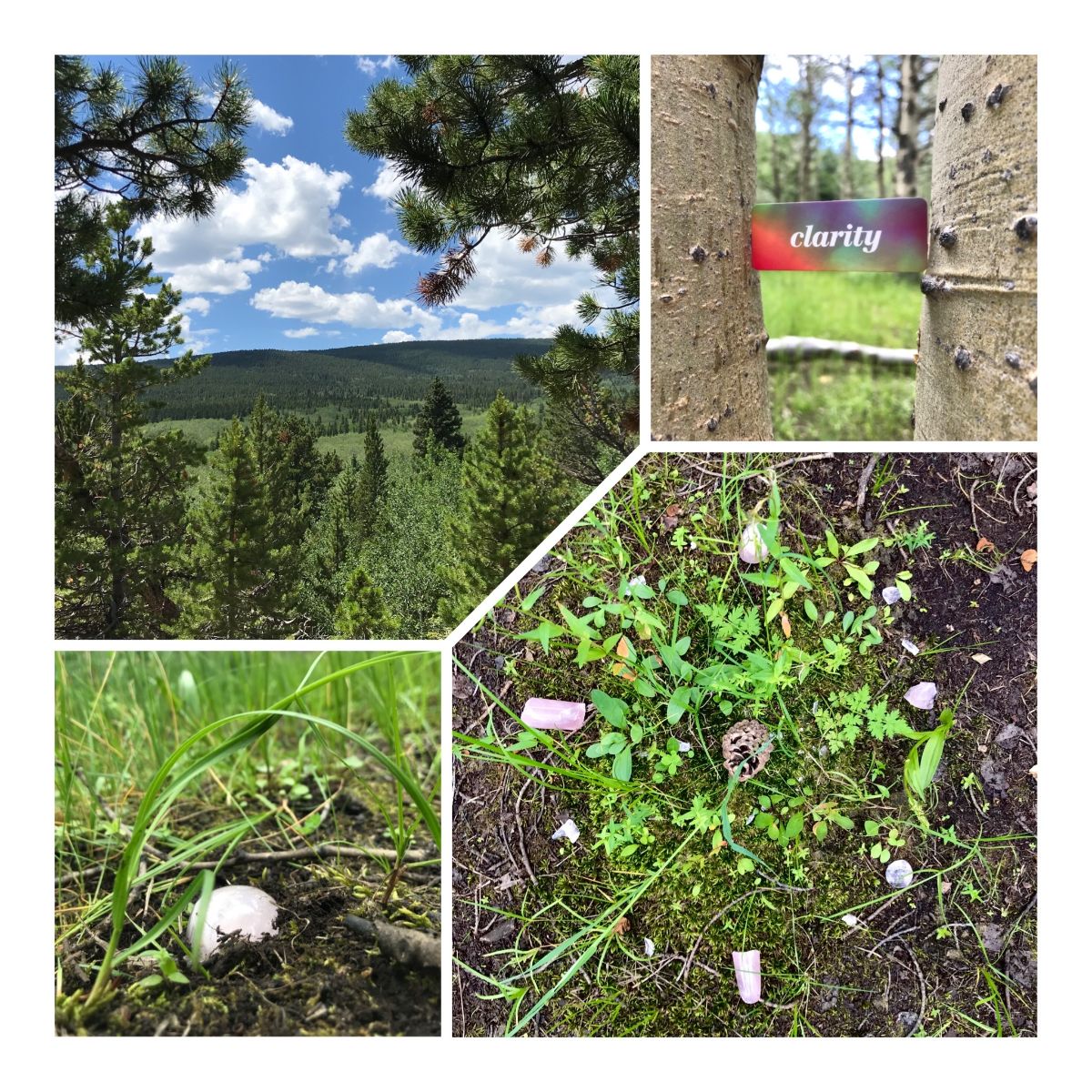 Returned my yoni crystal to the wild, completing two major cycles of my life here in Colorado (one a 13 year cycle and the other a nine year cycle – both having to do with relationships).
Set intention to restore balance anywhere that things got messy in the process of humaning.
Created a crystal grid as an offering of gratitude to the Aspen Grove for being my co-creative muse.
Connected the Aspen Oracle portal around the globe.
And here I am now in Austin: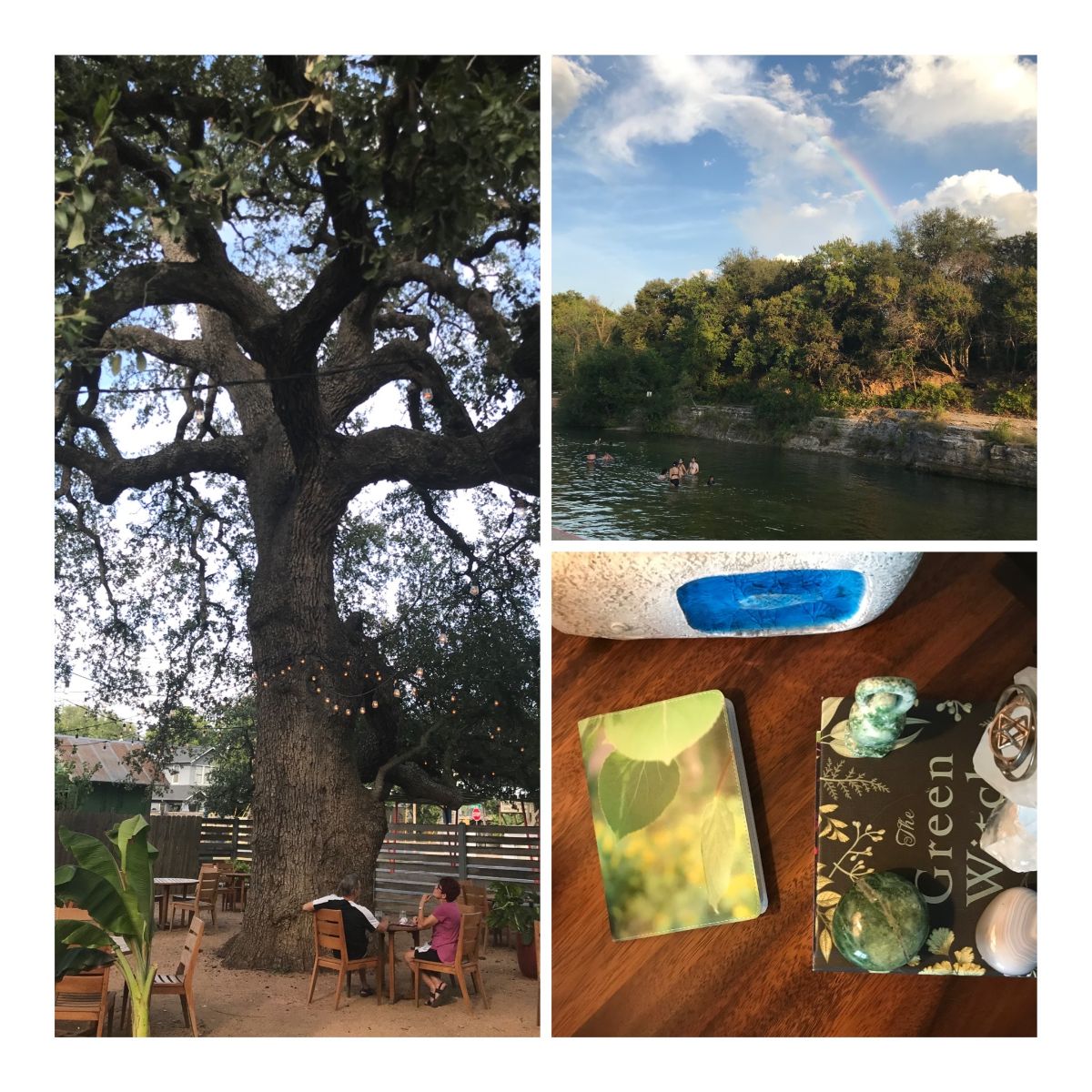 I'm staying right around the corner from one of the oldest Live Oaks in town. A rainbow greeted me after my first swim at Barton Springs, and the Aspen Oracle passport case I ordered on a whim years ago is finally in use!
Even though it is so hot, the Earth Energy greeted me vibrantly, and my body eagerly started soaking it up on the airplane. A great reminder that so much more exists beneath the surface. Root down deeply, and spring into flight!