Intuitive Guidance
I:I Soul Sessions with Jennah Synnestvedt
Receive Reflection and Reconnect to Your Soul's Divine Guidance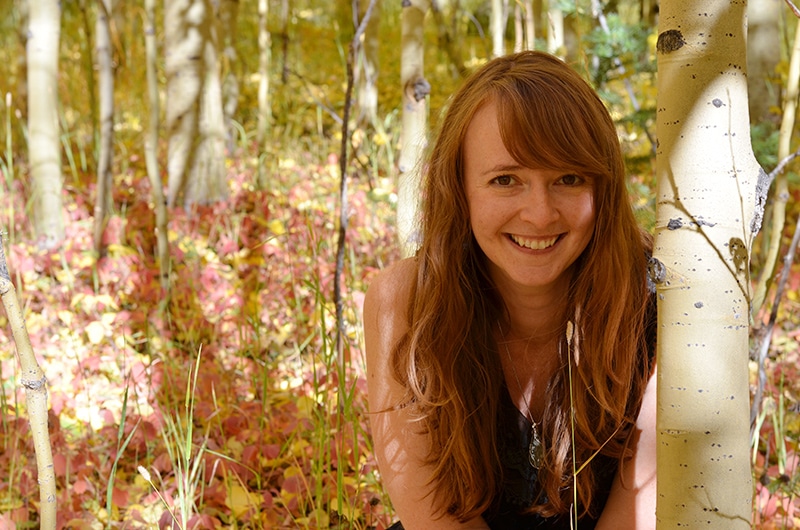 Hi there – I'm so happy that you've found your way here! When we work together, your Intuitive Guidance uniquely unfolds for you, leading you to alignment in your:
Health
Energy levels, Divine self healing, regeneration, thriving.
Relationships
Significant other, dating, pets, family, friends, community.
Career
Growth, leadership, job transitions, co-worker and boss dynamics.
Business
Starting your own, soulful success, branding and expression.
… And, most of all, clarity of your own intuition! I support you to step into being your Soul's own loving authority.
... For what shall it profit a man, if he shall gain the whole world, and lose his own soul?
Let's celebrate what you're creating!
Like a flower, your soul goes through cycles of letting go, seeding, budding and blossoming. As a spirit, you are growing through what you are creating.
Intuitive Guidance with me says hello to you as a soul, helping you to prune stuck energy so that your inspiration and intuition may flow more clearly.
Intuitive Guidance with me celebrates the good that you are while shining a light on any blind spots that you'd like to resolve.
Jennah is a keen intuitive healer capable of focusing on exactly what needs attention and needs to shift to bring clarity, harmony, and understanding to a life challenge.
I've worked with Jennah for very specific intuitive, psychic advice and healing for several years. She is one of my top go-to intuitives. Jennah is a keen intuitive healer capable of focusing on exactly what needs attention and needs to shift to bring clarity, harmony, and understanding to a life challenge. Her expertise of the transmedium realms is superb. If you have a challenge that has been bothering you for quite some time, I recommend contacting Jennah. Her neutrality and compassion will enlighten your day and life.
R.S. in Boulder
My work with you, your angels, and guides has enhanced my experience of LIFE.
So very much that I am releasing the struggle, and I already thought I had released so much struggle before I met you. And there's more and more releases. I'm lighter and lighter and enjoying and enjoying.
C.R. in New Orleans
I could go on and on but basically there was so much rich wisdom, healing, and insight that takes place in a session and it doesn't stop there.
Each time I listen to the recording, I get more and more insight from the session. I had no idea what I was in for. I just thought oh this will be fun, I like this stuff. Well let me tell you that Jennah is the real deal. She is like this free spirit, this Angel that drops in and you have no idea how much rich wisdom is given to you. Thank you Jennah. For sure you are doing what you were put here to do. I don't think I ever shared the impact you had on me in this kind of depth. This comes from my absolute truth. This is not about saying something nice for your web site. You were sent to me to move me forward on my spiritual path. I know that and I thank you.
E.A. in New Jersey
Jennah absolutely blew me away with her ability to help me remove the blocks that prevented me from starting my own company.
Her insights continue to be an invaluable part of my work process, and I constantly refer to, and apply the practical and creative suggestions and tools she has shared with me to overcome the challenges of running a new business.
D.H. in Brooklyn
The whole experience has reassured me that whenever Eli transitions, he will pass with more peace and love in his heart.
I am new to the world of caring for a senior dog. It seems like such a big thing knowing it's your responsibility to ultimately choose when or if to "let them go." That's when I realized I wanted some energetic/spirit help. I wanted to know that our 16 year old dog with Dementia was currently comfortable and not ready to go just yet. I also wanted to know that he wouldn't carry any baggage with him when he passed. I knew he experienced a good bit of "violence" because he was a South Central rescue and especially in his early years was afraid of any loud noises. He also had several scars on his face, which made us think he was a training dog for dog fights. So I asked Jennah to take a look at this and clear out anything that came up. The remarkable thing is that the evening of the clearing/healing Eli looked at me with really good eye contact, something he hasn't done for sometime. He also did the same for my wife. Moreover, this past week he has had a lot more energy and keeps coming up to us for connection and not walking away when we pet him. The whole experience has reassured me that whenever it happens, he will pass with more peace and love in his heart. I am grateful to Jennah and so is ELI!
J.P. in Los Angeles
Schedule a Session
It's an honor and privilege to be a heart of service for the beautiful Souls called to work with me
Multiple sessions over time are unique to each person but for some is about:
Inner Unity of Who You Are and What You Desire
People often say, "You can have whatever you want – the sky is the limit!". To that I respond, "Yes, and with all the noise, expectations, and lies (oh my!) out there, it can be hard to know what you truly want. Knowing what you want begins with being in touch with yourself as Spirit which includes accessing your Soul wisdom and experiencing your essence. From there, connecting with and actually living your true desires flows a lot easier.
Sovereignty of Your Intuitive Gifts and How to Use Them
Whether you know it or not, you were born with intuitive gifts (most of us are!). Life becomes a whole lot more enjoyable when you have greater trust in your abilities to know, see, hear, and feel your truth separate from the lies –truly it is one of the best investments you can make in yourself. Learning to open up and fine tune your intuitive gifts in a safe space with an experienced guide is key to utilizing them for the highest good in a way the works well for your nervous system.
Harmony of Your Life Purpose and Work in the World
I know that you have something beyond special to bring to the world. You are a key ingredient that is needed for a more peaceful, loving and joyful harmonic here on Earth. You might even consider yourself an empathetic change agent who is so sensitive that you're experiencing burnout and overwhelm. Working with me guides you to integrate your sensitivity in a powerful way so you can rise to live your calling.
Reflection As You Create In All Areas of Your Life
Being in creation energy facilitates the ongoing expansion of your Soul … the life experiences with your self, relationships and work in the world that you're here to grow through because they fulfill you on a deep and purposeful level. Birthing your dreams calls for the dedicated awareness and care of many aspects. It's possible to get stuck on the big vision and loose site of the next steps. It can be scary. It might be overwhelming. It's sometimes hard not to be paralyzed by all of the options or hyper focused on the details. Whatever happens, it certainly is miraculous and never boring! Pure reflection from a neutral person is a way to do it yourself while not doing it alone.
All Intuitive Guidance Services are customized for you.
Reach Out Here About a Session
Reach Out Here About a Session
I look forward to hearing more about your dreams, goals, and intentions!
Feel free to write to me at jennah@jennah.com